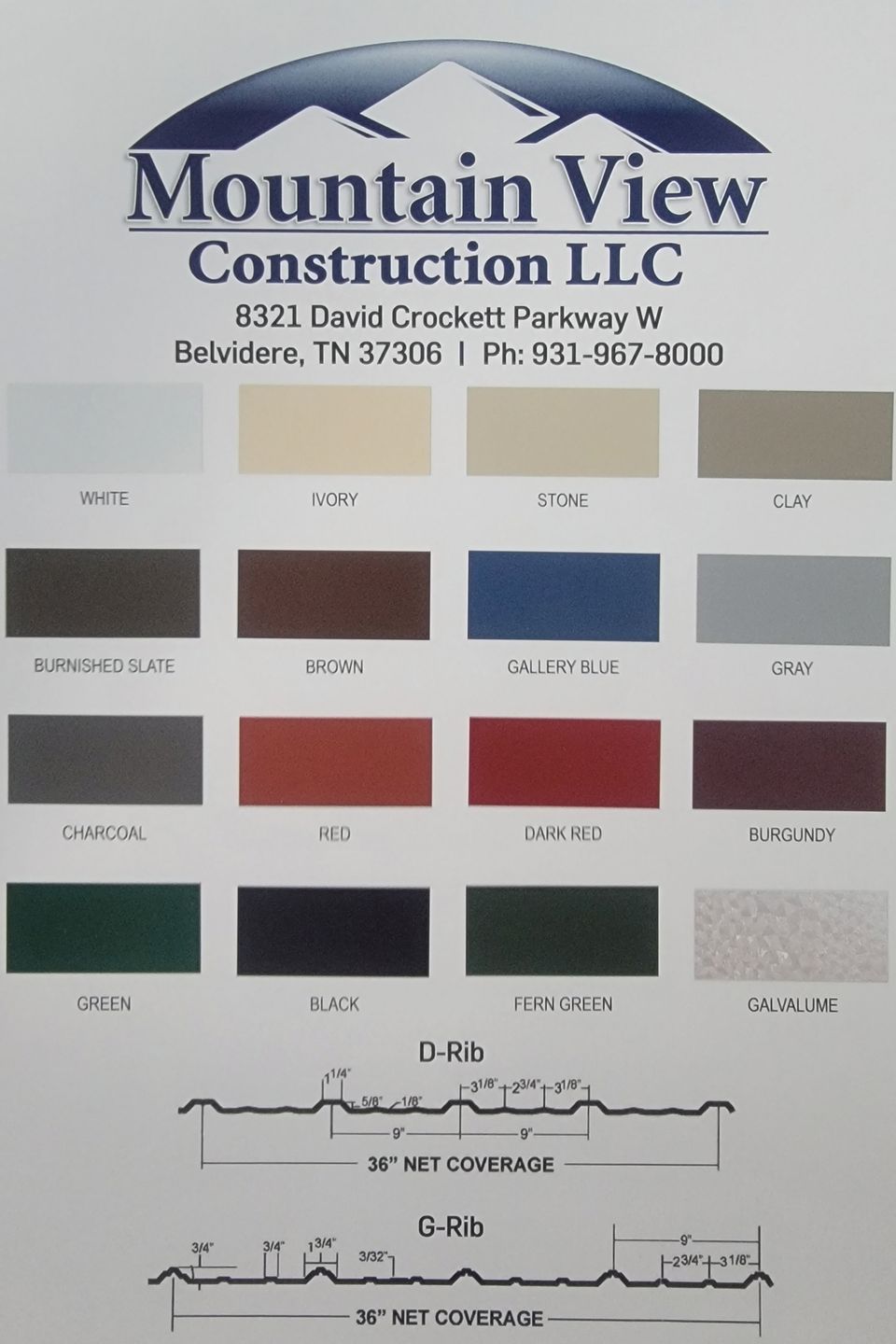 Metal Roofing and Siding colors
Mountain View Construction understands a lot is invested in a home.
This is why we strive to provide top quality metal roofing at an affordable price.  If you're not sold on Metal Roofing, consider the many advantages a metal roof can offer your home.
 Virtually Maintenance free over the life of the roof 
Installs over existing roofing saving time and money
Engineered for Strenght - 100% metal construction
Won't rot, crack, break, curl, burn, or blow off
No termites, pests, mold or mildew
Resists dirt and environmental aging
Lightweight - less than 1/3 the weight of asphalt shingles
Energy efficient
Significantly longer life expectancy
More weather resistance than regular shingles
Home insurance discounts provided by many companies
Can increase the value of your home
Least expensive roofing system over the life of the roof
Contact us for more information and let Mountain View Construction help with your next construction or roofing project.